I thought this castle was HUGE! Nope, its super tiny!
Jungle Cruise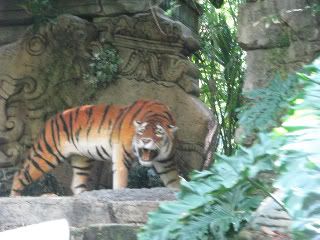 She wanted to see Princess jasmine SO bad. We walked off of the Jungle Cruise and OMG there she was! I grabbed Ava and literally pushed people out of the way. if my baby wants to see Jasmine, she sees Jasmine! While we are waiting in line, Aladdin shows up! I thought she was going to burst she was so excited. We get to the front of the line Ava walks up to her, Jasmine kneels down and Ava bursts into tears and runs away. I forced her back because I wanted a picture, this is what I got.
Then we rode Dumbo!
Visited Alice in Wonderland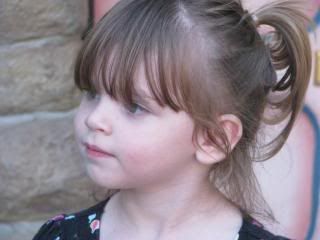 Hmmmmmm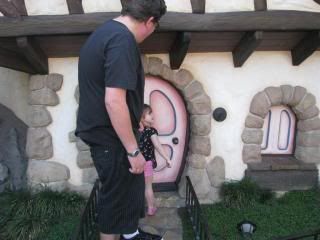 "You try!"
We got her some "minnie ears"
She thought they looked better on Daddy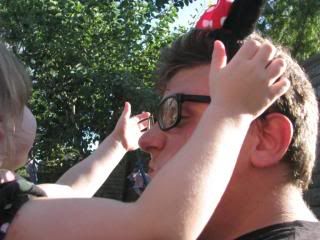 I have no idea what ride this is, but she looks happy!
On the Ferry Boat
The "Tarzan"Tree, which is just Swiss Family Robinson
Waiting in line for Peter Pan, you can see how tired she is!
On King Arthur's carousel. It was the last ride of the night and she was soooooooo tired I dont think she knew what was going on!
I thought I took more pictures but apparently I did not. I dont care though, we had a great time and rather than posing for pictures we enjoyed being off of work and out with Ava.
A big thanks to Trav for going along and really making it a great time. I love you!