Ava is in love with the book "Green Eggs and Ham" so thats what we had for dinner last night. Not only was she NOT grossed out by the idea of green eggs (like me) she LOVED it!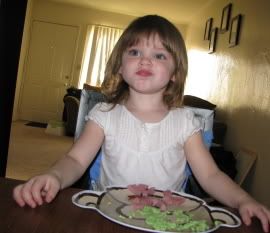 She is quite the adventurous eater these days. Hummus, edamame, and sushi!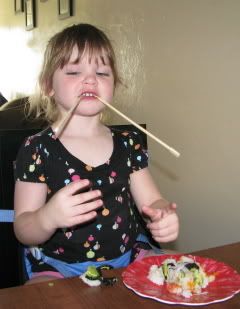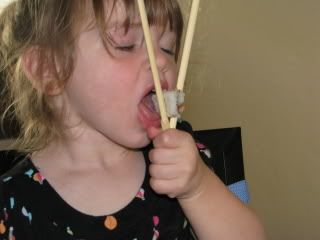 This picture cracks me up. She looks so much like me when she is grumpy
She also loves her Daddy (I love her Daddy too!)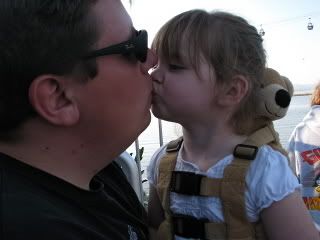 This made me laugh because I am immature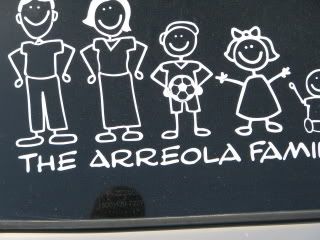 Here is Ava singing "Dont you want me baby?" at Seaworld. This goes with my theory that EVERYONE loves that song. Even 2 year olds. Sorry about the chewed up popcorn.